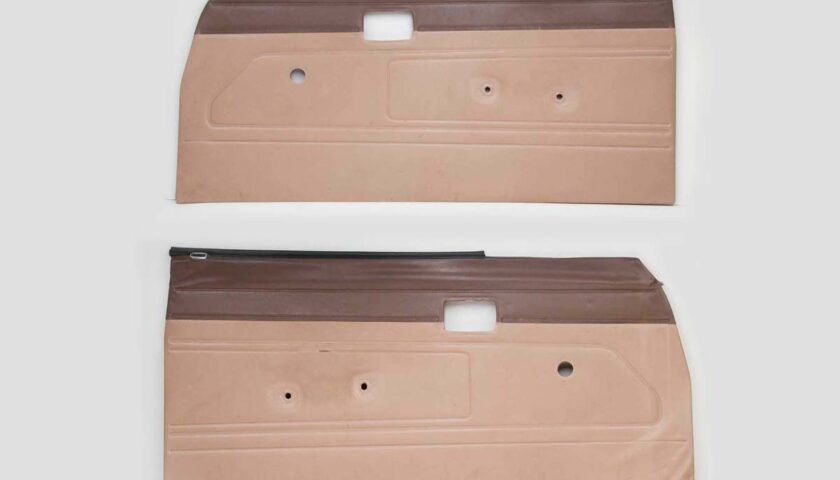 84-88 Pickup Tan/Brown Vinyl Door Panels, Left + Right Set $155
This set of Genuine OEM Toyota Right and Left Brown/Tan door panels were removed from a Toyota Pickup with manual windows and locks. Both left and right have some flaws.
Both are a little dirty. The right panel has one tiny hole in the middle (see pic 2 & 4.) Some scuffs in the lower front corner (pic 3) and a little dirty around the door pulls (pic 5.)  The back is missing 2 plastic mounting clips and the plastic backing is ripped at the top (pics 6, 7, 8.)  The left panel has a big tear on the lower front corner (pic 10) and a smaller one on the top front corner (pic 11.) There is also a small split above where the pull handle mounts (pic 12.) The back is missing one plastic mounting clip on the lower front corner where the chip board is broken (pic 15.) There's one small crack in the chip board above the mounting holes for the pull handle (pic 16.) Both of these panels include the lower interior window sweep trim for Vent windows, in good condition.
$155
Shipping Dimensions: 39x22x6, 10 lbs