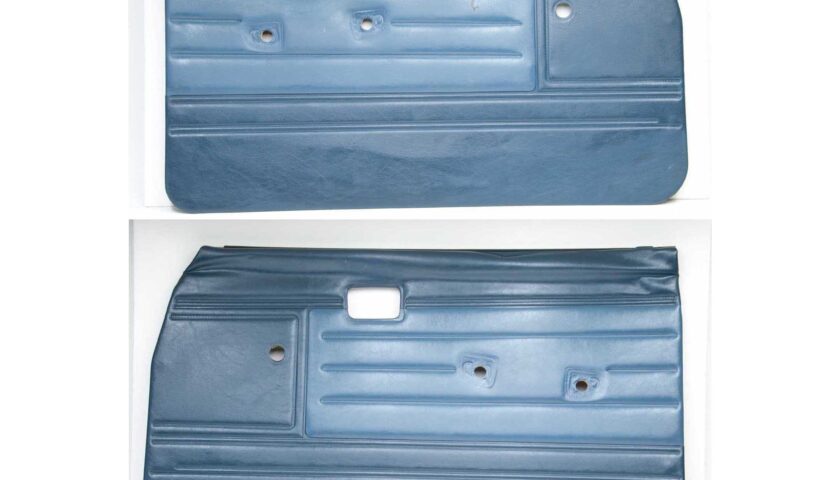 84-88 Pickup Blue Vinyl Full Door Panels, Left + Right Set $250
This set of Genuine OEM Toyota Right and Left Blue Full Size door panels were removed from a 1987 Toyota Pickup with manual windows and locks. Both left and right have some small flaws.
Both are a little dirty. The right panel has a large nick in the lower right corner, some white specks above the door handle opening, and three tiny holes near the top edge, on the right half.
The left panel has a dark scuff on the lower right and a crack in the vinyl below the door handle opening. All of the mounting fasteners are present on both panels and there are no cracks or bends in the chip board backing. The plastic push lock surrounds of both panels have small cracks.  Both of these panels include the lower interior window sweep trim for full windows, in good condition.
$260
Shipping Dimensions: 26x5x42″ 11.5 lbs