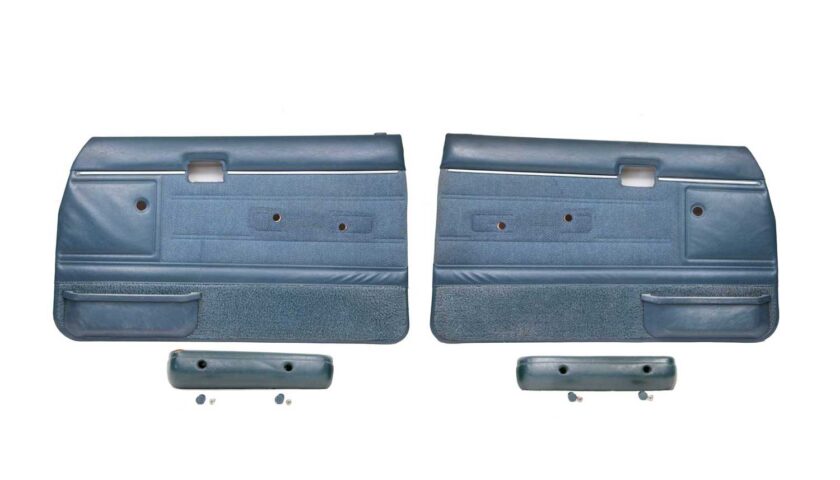 84-88 Pickup Blue Cloth Door Panels & Arm Rests, Left + Right Set $380
This set of Genuine OEM Toyota Right and Left Blue Door Panels & Arm Rests were removed from a 1988 Toyota Pickup with manual windows and locks and vent windows. Will not fit full glass doors or power doors, unless converted to vent window/manual. These are the later panels that Toyota used in the higher trim 87/88 trucks I believe, with the metal base inside at the top.  Armrests are original to this set of panels and include mounting screws and the 4 matching plugs that cover the screw holes.
You may have seen me restore these in a video in early 2021: https://youtu.be/SrkyU1dGEh8
They sat in a barn for years and have been cleaned up. There is some slight fading on the blue cloth areas and the chrome stripe was peeling, so I hand painted it with silver paint- brush marks are visible from a few inches away, but not really noticeable when installed.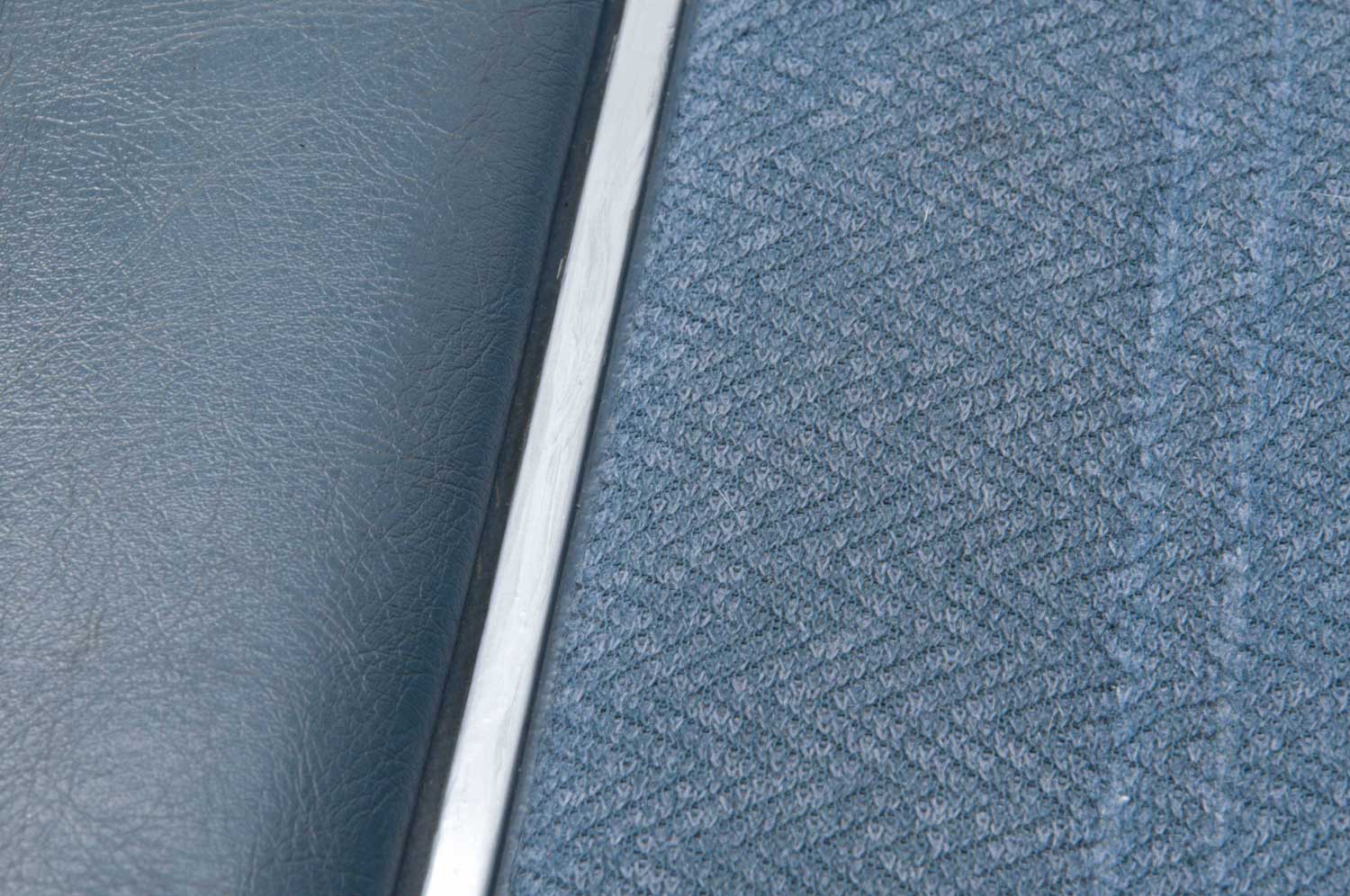 Both are in good condition, considering their age, but do have flaws as noted below – most minor – accompanied by pictures. I'm picky, so I point out flaws of all shape and size, no matter how small- anything that would prevent these from being sold "as good as new."
Passenger Side: Backside of chip board has a small crack in the lower corner. One of the plastic white mounting clips is broken. Small area of wear on cloth, below silver stripe.  Small crack in vinyl surround on bottom outer edge of panel. Tiny brown stain on vinyl strip. Tiny chip in vinyl near handle opening. Very minor wear from what appears to be a scratch going from the cloth area into the vinyl trim strip. Fading & scuffs on parts of map pocket.
Driver Side: Chip board has small tear at the metal mounting clip on back. The plastic surround for the push lock is missing. There is a cut in the vinyl at the top, near the vent window. Two cracks in the vinyl surround on bottom outer edge of panel, the one near the map pocket is larger. Minor wear in cloth fabric near the top center of the panel. Some fading & scuffs on areas of map pocket. Driver Side Armrest has a hole in the front corner.
Both of these panels include the chrome lower interior window sweep trim for Vent windows, in good condition.
$380
Shipping Dimensions: 6x27x40, 16.5 lbs