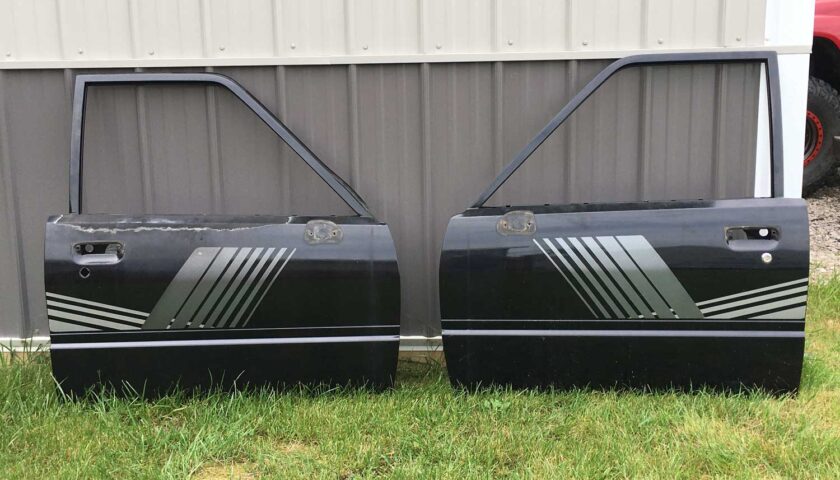 1984-1988 Pickup -1989 4Runner Left + Right OEM Doors (Bare) $175
Genuine Toyota OEM left and right doors,  pulled from a 1987 Toyota Pickup Truck. Bare metal doors only – no glass, locks, trim etc or inside parts. Fits all 84-88 Pickups and 84-89 4runner.  Perfect working condition but will need repainted and there is rust along the bottom inside edge.
Pick-up only – too large to ship.
$175